Butano State Park is one of the least-visited and most remote parks in the Santa Cruz Mountains. It features a lush pocket of small- to medium-sized redwoods tucked into a sheltered coastal canyon. Much of the canyon has been logged, but unlike a lot of second-growth parks, the logging is patchy and some areas of old growth redwoods remain. The redwoods are all pretty small, but that seems to be the natural condition of the area.
Since it's on the coast and in the deep shade of the redwoods, the park makes a refreshingly cool refuge from the summer heat of the Bay Area cities. The park is also close to attractions like the Pigeon Point Lighthouse, Point Ano Nuevo, the little town of Pescadero, and Pescadero State Beach.
Closures due to 2020 CZU fire

---
The CZU fire burned through Butano State Park in 2020, but the roads and trails near the park entrance were unaffected or only minimally affected. You have to hike into the backcountry east of the Ben Ries Campground to see the full extent of the damage.
Although the Ben Ries Campground didn't burn in the fire, it's still closed because its water system was damaged and CCC crews are staying there while working on other areas of the park.
The trail camp and most singletrack trails east of the campground are closed due to damage from the fire. The Butano Fire Road and Doe Ridge loop re-opened in October 2022.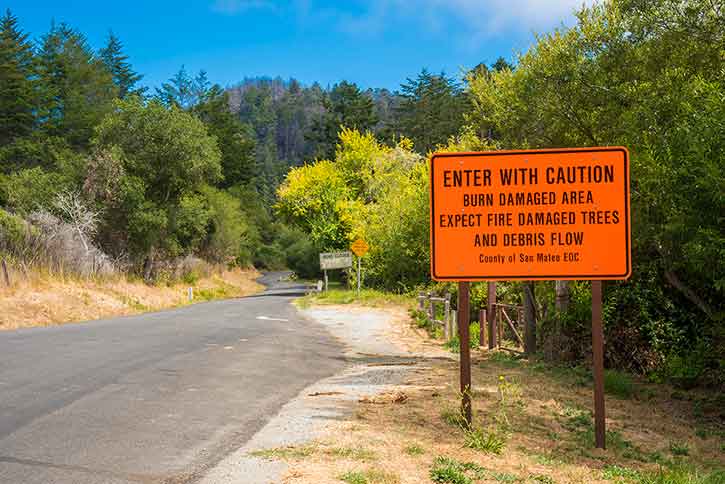 Hikes

---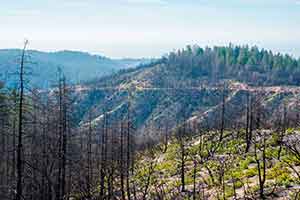 ★
Butano Fire Road and Doe Ridge
Length 11.7 mi · Climbing 1700 ft
A quiet, little-used backcountry loop, mostly on ridgetop fire roads that were heavily damaged by the 2020 fire.