★
Picnic Road
An easy walk in the Mill Creek Watershed
---
Length 3.1 mi · Climbing 70 ft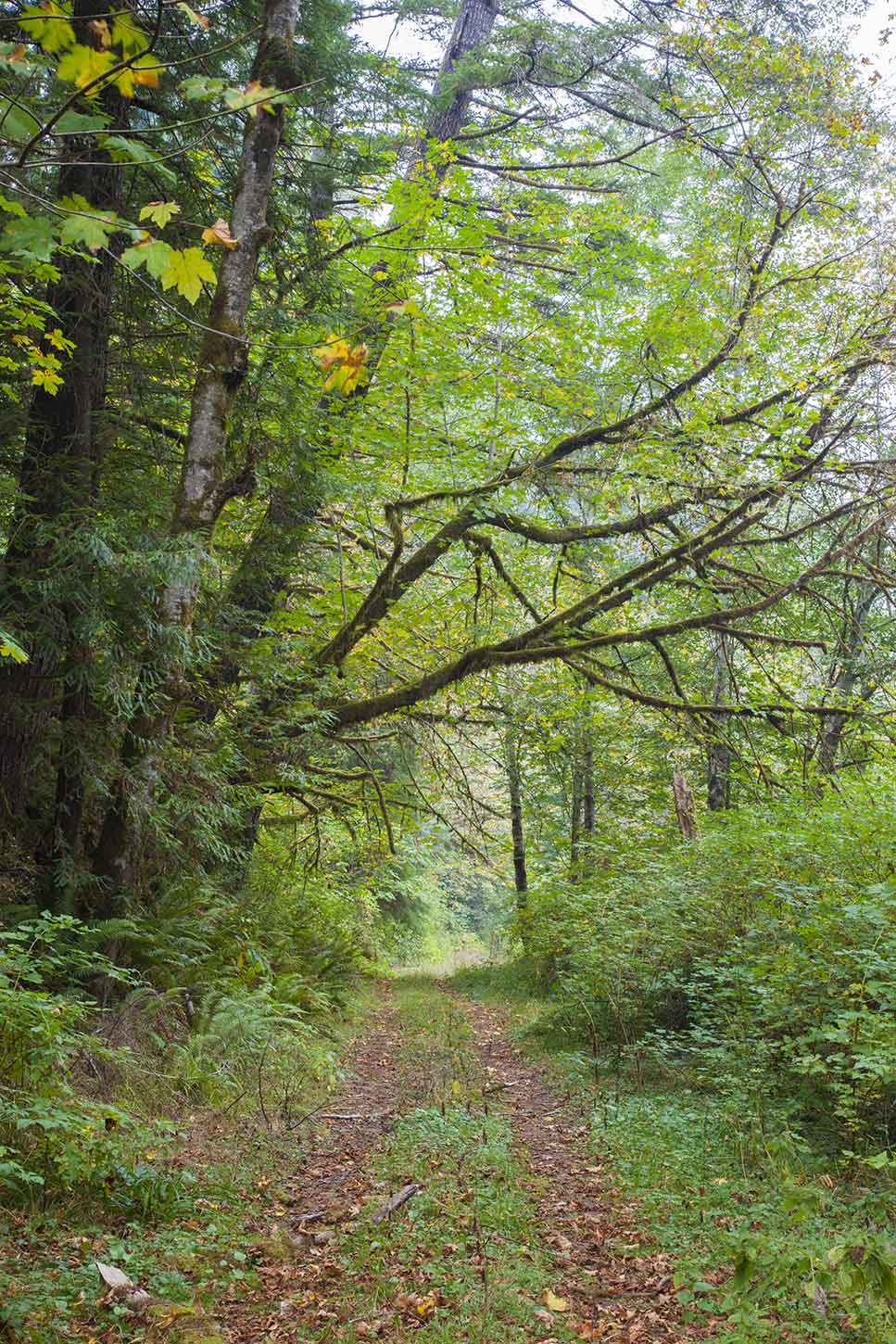 Trail permanently closed

---
Picnic Road has been abandoned and has now completely disappeared. There's a new road with a steel bridge at the trailhead, but it quickly leaves the path of Picnic Road and instead follows some old logging roads into the hills.
This deteriorating streamside road is a nice introduction to the Mill Creek Watershed. The flat, peaceful route is shaded by big maples and offers a few scenic views of the surrounding hills. A burbling creek runs alongside the road. The leafy scenery has a certain wholesomeness and makes a nice break from the redwoods.
Mill Creek Watershed is only open Saturday and Sunday from 9 to 5. After passing the entrance kiosk, continue for about 2 miles and look for the first dirt road to your right. Park in the semicircular pullout.
The road isn't anything special at first, but the scenery improves soon after another dirt road breaks off to your right. There are two mammoth redwood stumps partially hidden in the brush to your left and a huge standing dead redwood to your right, but otherwise there aren't a whole lot of redwoods or signs of logging. The road doesn't seem to be maintained and gets more and more overgrown the further you go. At one point there's a fallen log that you have to scramble over. At 1.4 miles, the road dead-ends in a grassy clearing. The road used to cross the stream and continued on the other side, but there's now no trace of the road on the opposite bank.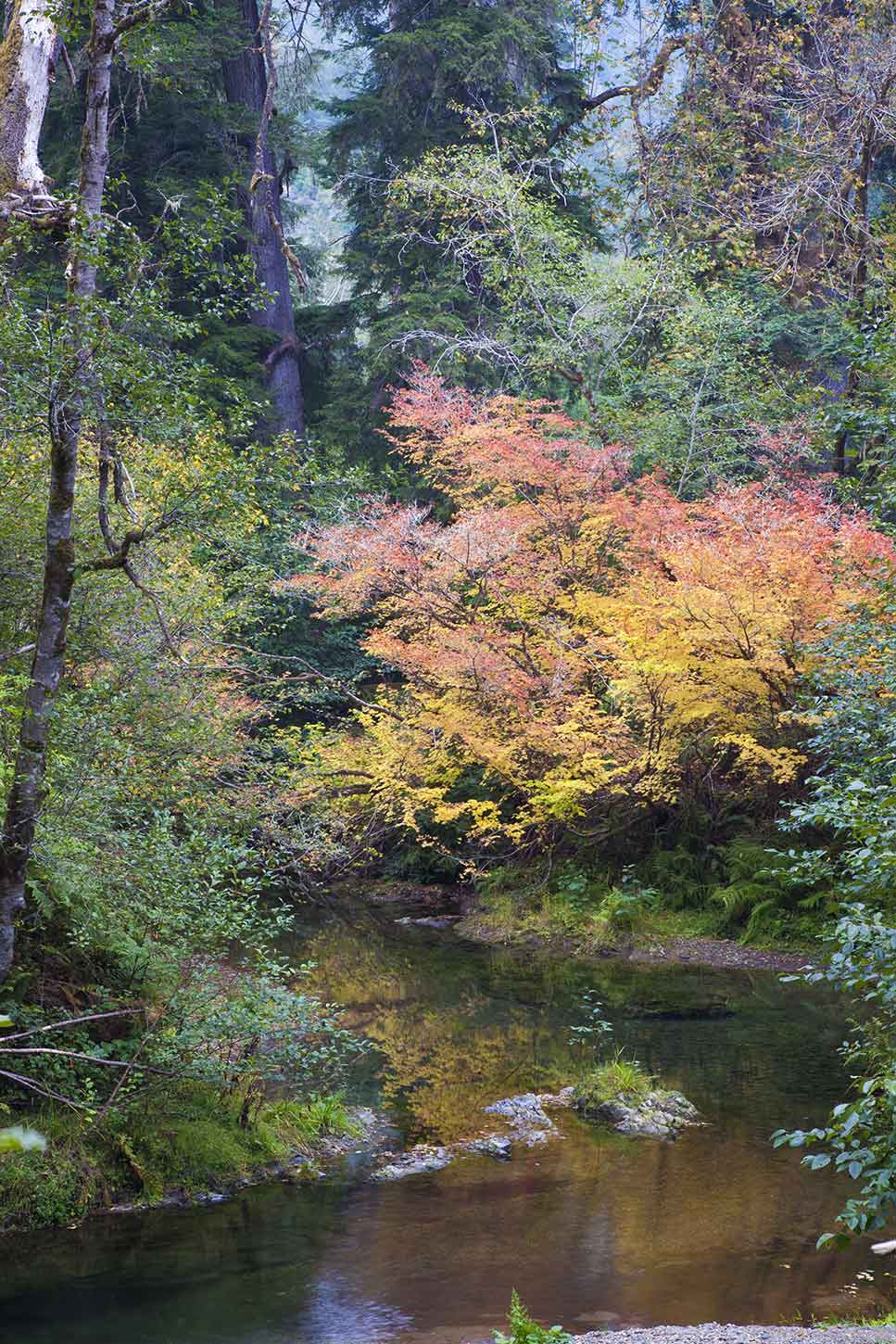 ---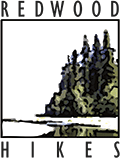 © 2010, 2015 David Baselt