★★★
The Seaview Trail
---
Length 3.6 mi · Climbing 850 ft
The Seaview Trail loop is one of the East Bay's most enjoyable short hikes. The first half of the hike passes through attractive open meadows and woods. The real payoff, though, is the last half of the hike, where the trail reaches a peak with great views of San Francisco Bay and San Pablo Reservoir before descending through some very nice groves of ridgetop trees. The loop is entirely on dirt roads.
This has always been one of Tilden's more popular hikes, but it's become even more popular in recent years. On a nice summer day you might pass a group every 2–3 minutes or so. The parking lot fills up on weekends, but there are usually spaces in one of the pullouts a few yards down the road.
The hike gets off to a good start; after leaving the parking lot and crossing through a nice picnic area, the trail begins to climb through an open meadow with views of the surrounding conifer- and eucalyptus-clad hills. Tilden's unique patchwork look, its open meadows streaked with little patches of woodland made of an unusual variety of trees, is at its best here.
The trail enters a stand of trees and then starts to descend, eventually reaching another parking lot. Staying to your left, walk through the parking lot and take the dirt road on the other side.
The rocky road climbs somewhat steeply. This part of the hike is a little dull; there isn't really any scenery to speak of. Even though one side is lined with trees, in summer it can be a hot climb.
Reaching a dirt road T intersection, turn left and continue climbing. Near the top, the scenery improves dramatically as views start to open up; although the best views are at the top, there's great scenery for the rest of the hike.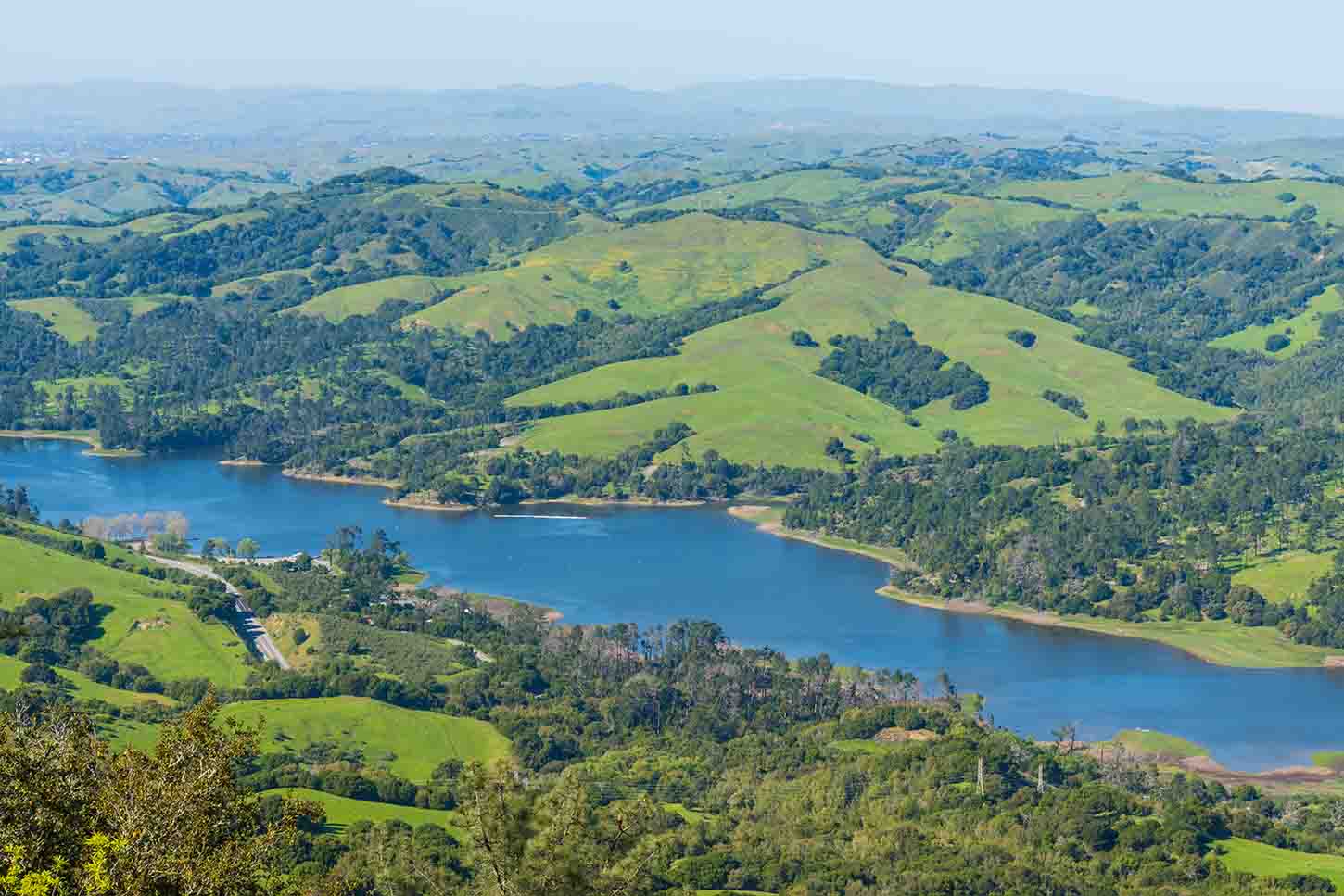 At the highest point of the trail are some picnic tables and benches. To the west there's a fine view of San Francisco, the Bay, and Mount Tamalpais; to the east are the reservoirs and the endless rolling East Bay Hills. The conifer groves on the far shore of San Pablo Reservoir, which as recently as 2011 were a solid, rich green, now appear to be about half dead.
The rough, rocky road descends, again somewhat steeply; it can be easy to lose your footing on all the loose rocks and gravel. However, there are some level parts where the trail passes through some attractive and unusual groves of Monterey Pine. The trees aren't native to this area and were planted by developers in the early 20th century.
---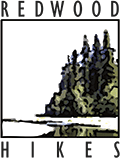 © 2011, 2013, 2017, 2022 David Baselt