As Highway 128 winds among the vineyards, sheep ranches, and orchards in the most picturesque part of the Anderson Valley, a dark and remarkably tall stand of redwoods can be seen in the distance, rising high over an apple orchard. This is Hendy Woods, a small park by the Navarro River. With its exceptionally nice alluvial-flat redwood grove and its scenic setting, Hendy Woods is a real pleasure to visit.
Hendy Woods's main attraction is Big Hendy, an 80-acre lowland redwood grove in a bend of the Navarro River. Big Hendy's trees are huge and quite spectacular, with the cathedral-like appearance of the best groves, although with an unusually dense understory of tanoak and laurel. Underneath the trees is a remarkably plush groundcover of sorrel and trefoil.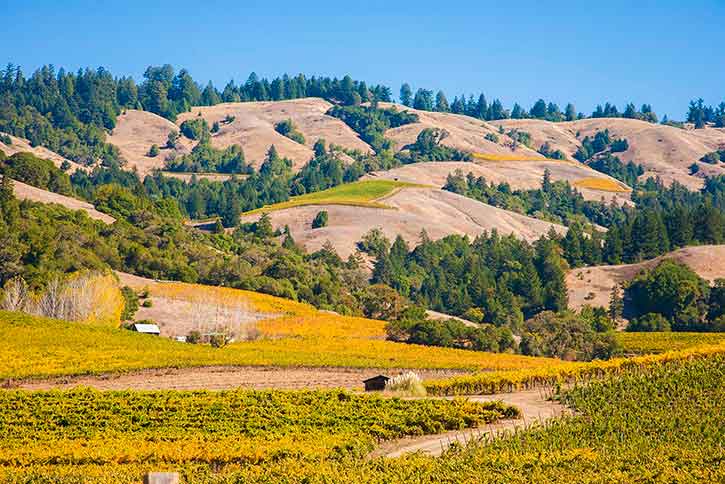 Old-growth redwood trails

---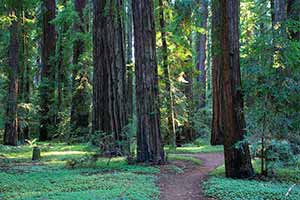 ★★★★
Big Hendy
Length 1.4 mi · Climbing 20 ft
The centerpiece of Hendy Woods, this walk winds through a maze of trails in a large, spectacular lowland redwood grove.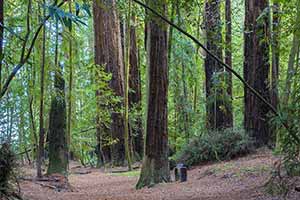 ★
Hermit Huts and Little Hendy
Length 2.7 mi · Climbing 270 ft
Little Hendy is much smaller and less attractive, but it's right next to the campground. Outside Little Hendy, this hike mostly runs through rather ordinary-looking woods dominated by small broadleaf trees.
Drive-in campgrounds

---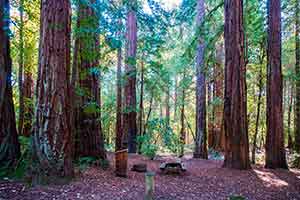 ★★★
Azalea and Wildcat Campgrounds
$45/night + $8 · Open all year
Hendy Woods' popular and spacious campground is on a wooded rise between the Big and Little Hendy groves.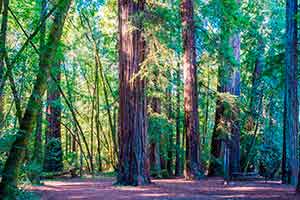 ★
Indian Creek
County Park
$25/night · Apr–Oct
Just three miles from Hendy Woods, Indian Creek has a small walk-in campground under some old-growth redwoods.