Burlington Campground
---
Car camping sites $35/night + $8
Burlington is clean, well-maintained, and in a convenient location, but it gets a lot of traffic noise and isn't as attractive as the other Humboldt Redwoods campgrounds.
The main advantage of this campground is its convenient location. It's the halfway point of the Avenue of the Giants. It's right next to the visitor center, which offers free guided walking tours and various activities for kids. And it's a short walk to the scenic banks of the Eel River. The short Gould Grove Nature Loop is across the street, and longer hikes up Grasshopper Mountain can also be started from the campground.
The main disadvantage is the traffic noise. The campground is right next to the Avenue of the Giants and about 250 yards from Highway 101, so there's quite a bit of traffic noise throughout.
The entire campground is set among small second-growth redwoods. The south end (the end nearest the entrance and the visitor center) has been heavily logged, with the campsites set in the deep shade of second-growth redwoods among a sea of huge stumps. This area is very open, with no vegetation to screen the campsites from each other, so you can see all your neighbors, and probably their neighbors too. If you don't mind the stumps it's actually the most interesting part of the campground, and I kind of like the deep shade. The northern end (roughly sites 21 – 47) is also in second-growth redwoods, but the stumps are smaller so they don't dominate the landscape, and the area seems brighter. This area also seems a little less open, I think because there are more trees.
I kind of like the sites that are right on the Avenue of the Giants — 24, 22, 19, 18, 53, and 55. It's true that a car will pass within a few yards of your site every few minutes (and some of the locals drive really fast), but since these sites are at the edge of the old growth they're more scenic, and they don't feel as packed together as the other sites.
Otherwise, try sites 36, 37, or 38, which are less interesting but also not right on the road.
The showers and bathrooms are quite clean and well-maintained.
The campground can accommodate RVs up to 33 feet and trailers up to 24 feet; larger RVs may have difficulty navigating the narrow, twisty loop road.
Site HB1 is a hike/bike site for people cycling Highway 101; it can't be reserved and only costs $5/person, but is shared by all the cyclists (up to 8) who happen to show up on a given day.
Links

---
Make reservations through ReserveCalifornia; search for Humboldt Redwoods. There isn't any obvious difference between "campsites" and "tent campsites", but campsites are supposed to accommodate a small RV while tent campsites are for tents only.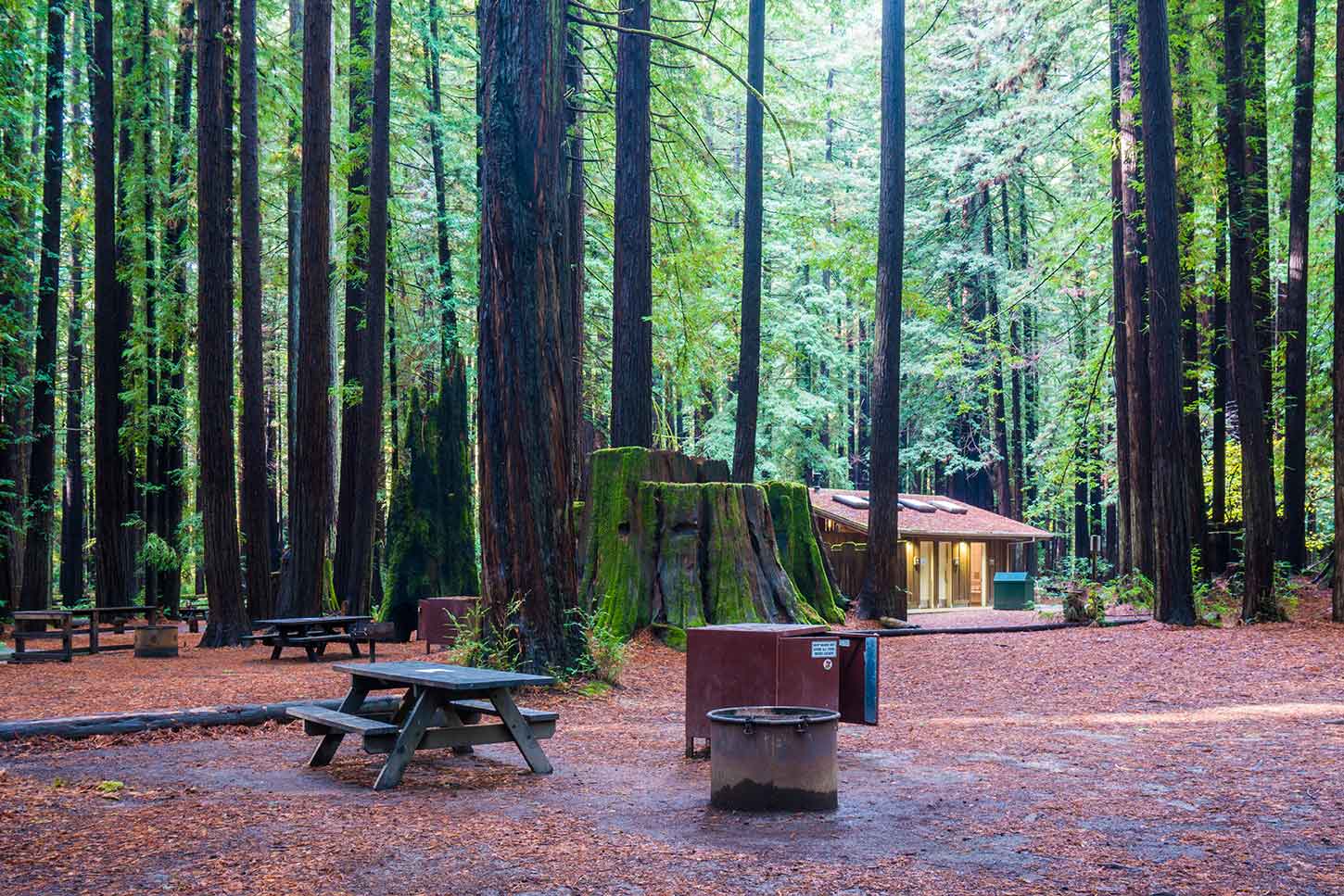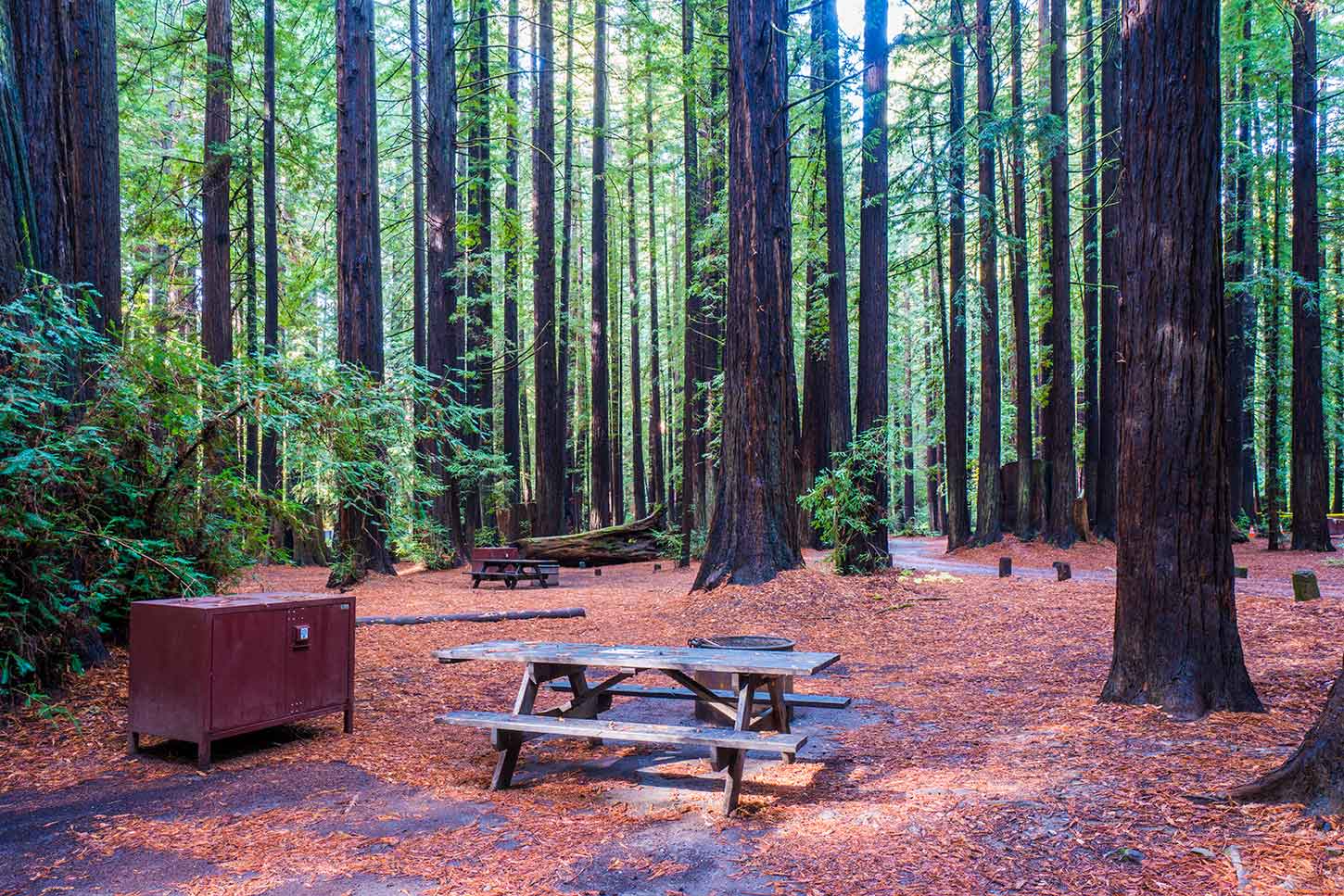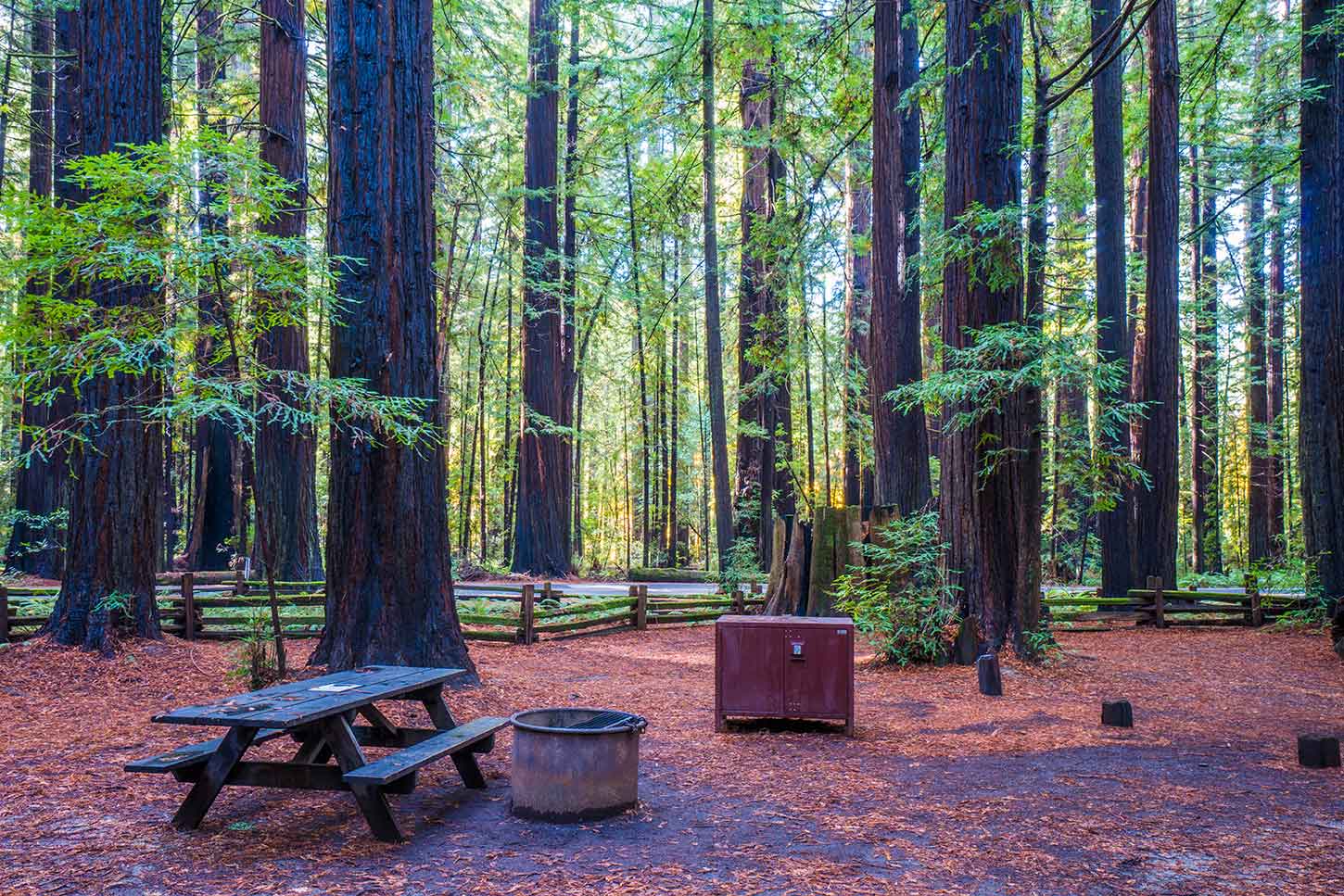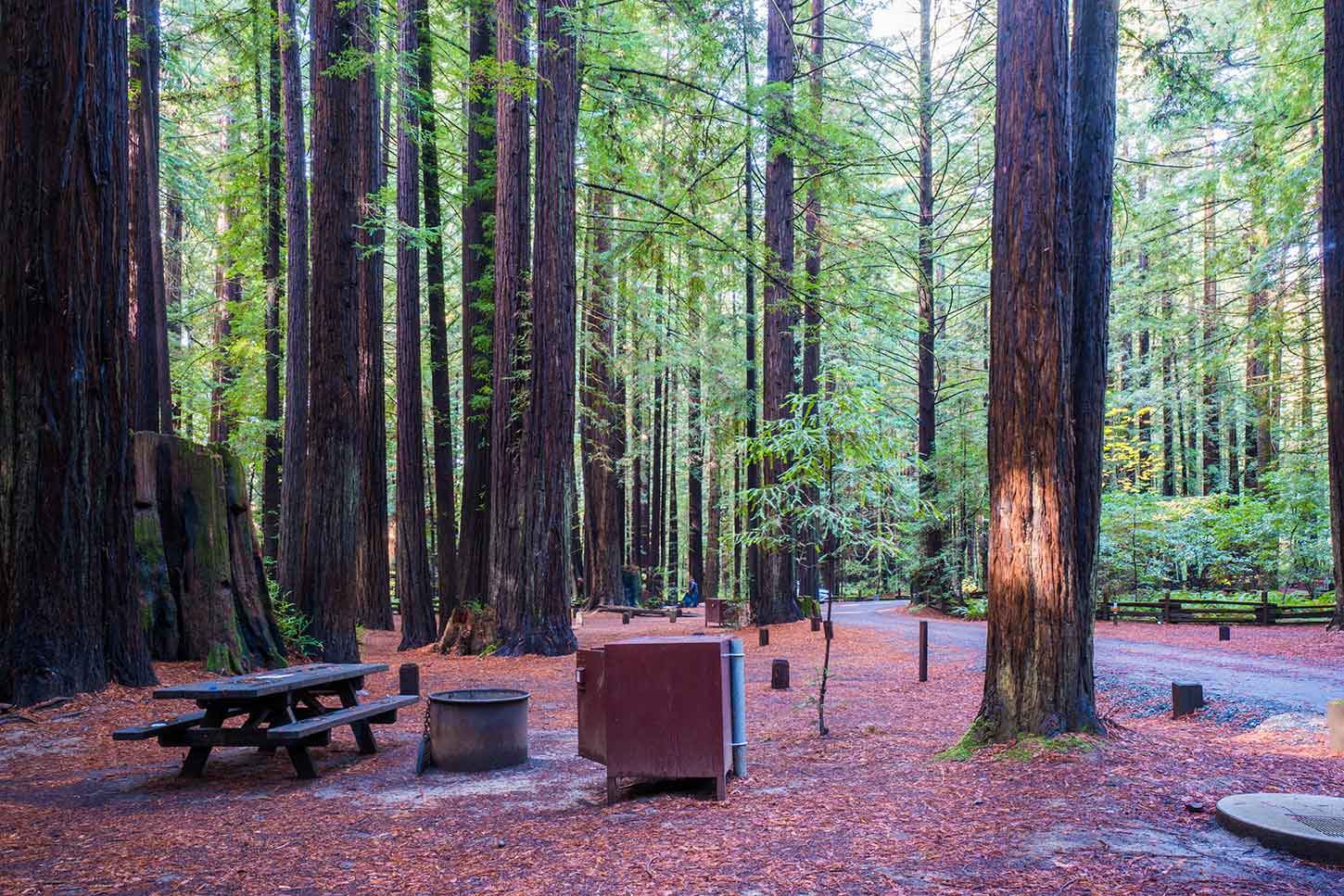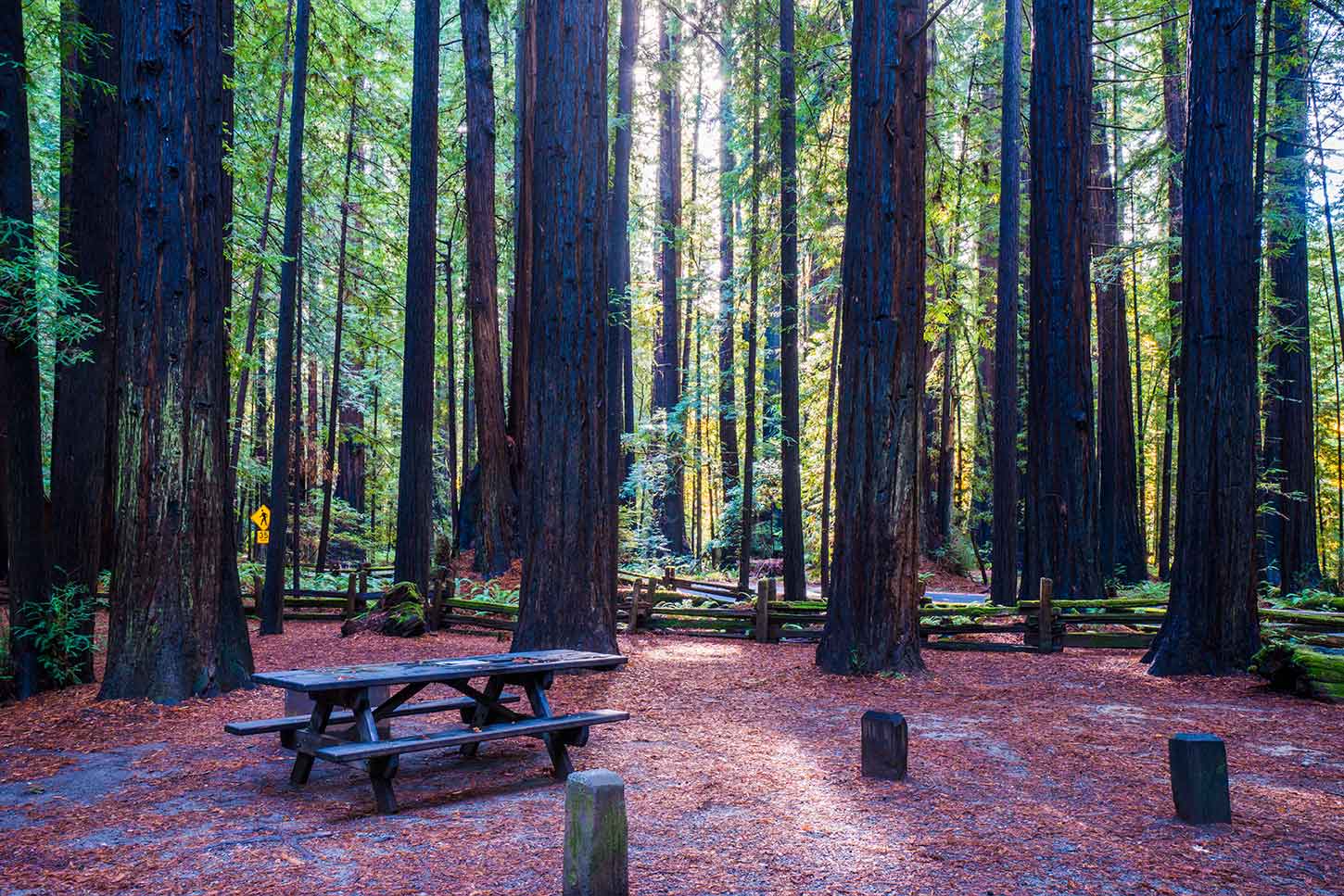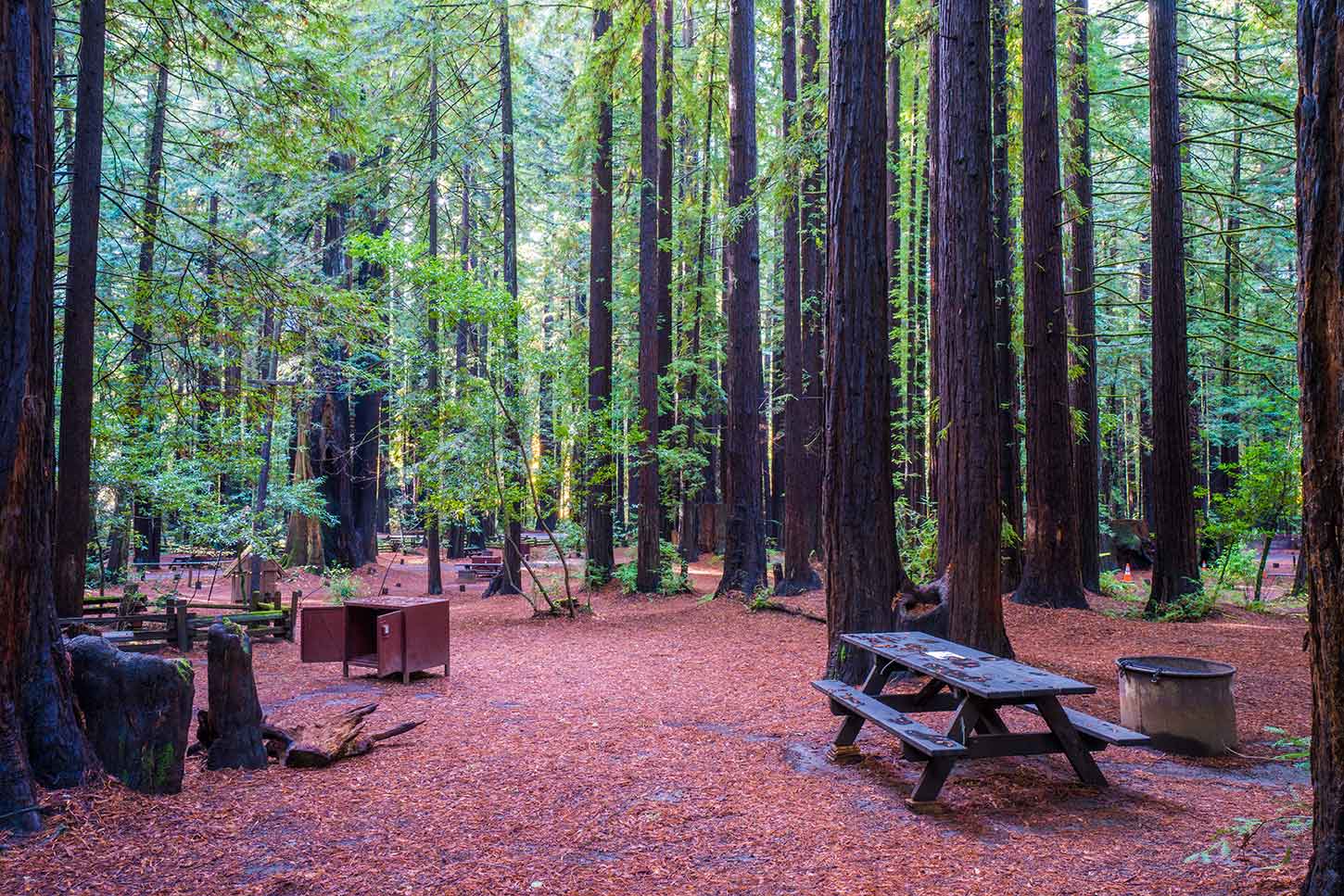 ---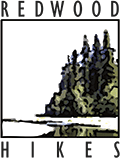 © 2018 David Baselt