★★★★
The Grieg-French-Bell Grove
---
Length 0.6 mi · Climbing 10 ft
The Grieg-French-Bell grove is the prettiest grove in Humboldt Redwoods, mainly because of its incredibly thick and dense groundcover of redwood sorrel. The unusually lush groundcover might result from the grove's location at the fog-prone northern edge of the park. The sorrel completely covers a forest floor that, unusually, consists of little rolling mounds, and also covers fallen logs.
Like most Avenue of the Giants groves, the redwoods are also pretty impressive.
Because it's both visually striking and conveniently located right next to a major road, the grove is often used for movies and TV commercials.
An unnamed trail cuts through the grove. From the pulloff on the Avenue of the Giants, the most prominent trail leads straight into the woods, first passing through the cathedral-like Grieg grove, an impressive stand of large trees surrounding a large area that's been cleared of all groundcover by foot traffic. The trail then curves off to the right, passing the French Grove with its ghastly but still-living Girdled Tree. The bark of this huge tree was mostly removed in 1901 so that San Franciscans could marvel at the magnificence of the redwoods.
From this point a spur trail leads off to the Bell Grove, skirting a gloomy second-growth forest along the way. The difference between the old growth on one side of the trail and the second growth on the other is dramatic. If you follow the short dead-end unofficial trail that leads into the second growth, it's especially striking how the lush redwood sorrel groundcover abruptly and completely ends just a short way into the second growth, giving way to a brown carpet of fallen redwood needles dotted with a few ferns and huge redwood stumps.
The main trail soon re-enters the old growth and then dissolves into a network of overgrown unofficial trails that spread out over the scenic alluvial flat before gradually petering out.
The best part of the grove, though, is the network of unofficial trails that starts at the Avenue of the Giants to the right of the main trail. Somewhere in here there's an official trail, but it' now indistinguishable from the many other paths worn into the sorrel. The narrow, overgrown paths lead off in all directions through the most attractive and densely-carpeted part of the grove. Look out for the occasional sprig of poison oak hiding among the sorrel.
Although the main loop trail can be hiked in about 10 minutes, if you don't mind the overgrown trails it's easy to spend over an hour walking around this grove. In recent years the number of paths has increased dramatically, making it quite possible to get lost; the grove is surprisingly large, has few landmarks, and the paths wind around a lot, making it easy to get disoriented.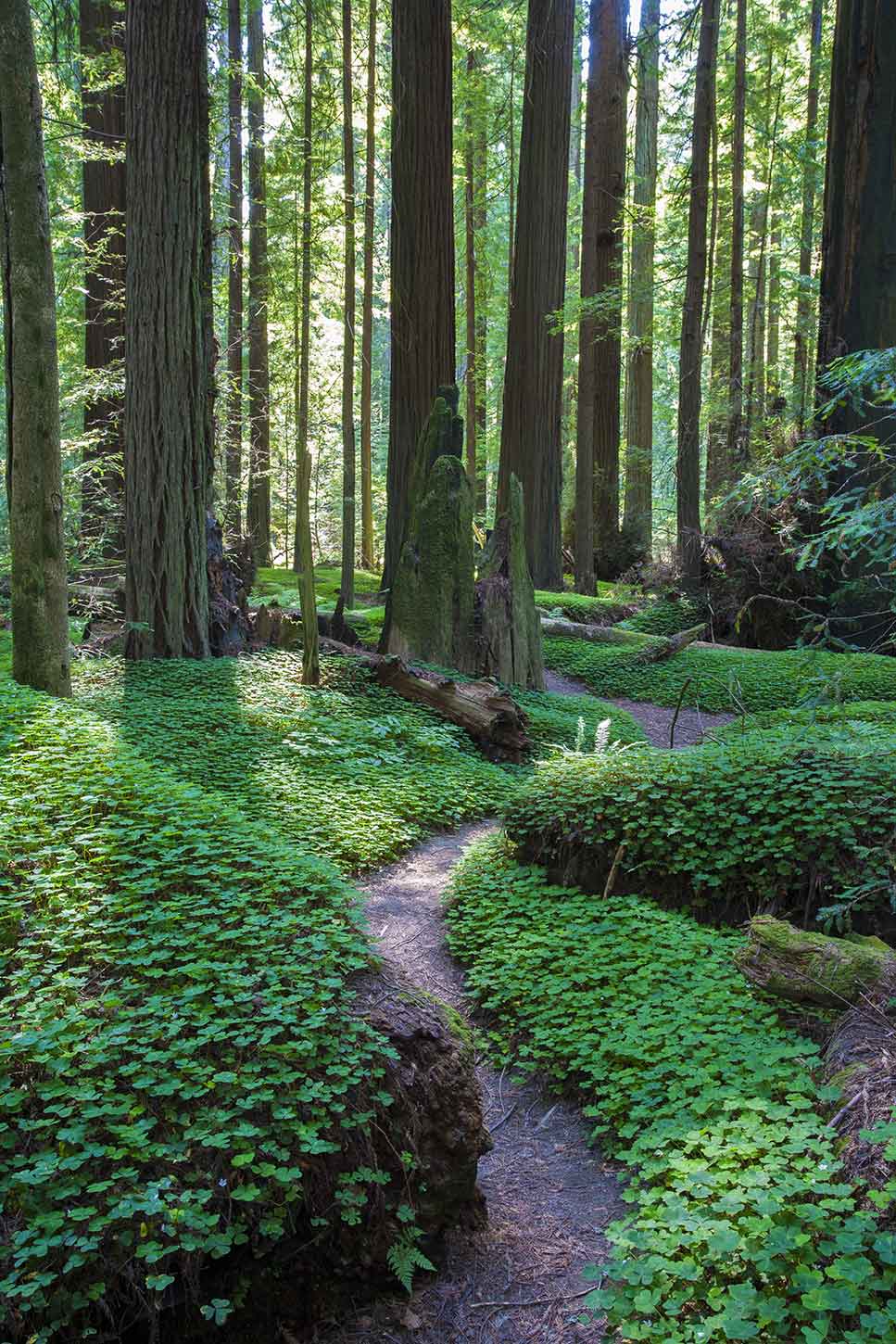 ---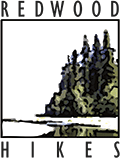 © 2007, 2017, 2021 David Baselt