★★★★
The Rockefeller Loop
---
Length 0.7 mi · Climbing 20 ft
The Rockefeller Grove stands on an alluvial floodplain at the confluence of Bull Creek and the Eel River. This quintessential lowland grove is one of the most scenic in Humboldt Redwoods. Although it's smaller and darker than the nearby Founders' Grove, it has a lot less traffic noise so is a much better place to appreciate the redwoods.
To reach the grove, drive west on Mattole Road from its start at the Avenue of the Giants, just north of the Founders' Grove. Keep a close watch for a small sign that says "Rockefeller Forest / Lower Bull Creek Flats" next to a single-lane paved road that descends the embankment to your left. Because the road descends so steeply into the dark forest it can be hard to see. Park on the loop at the end of the short road.
The parking lot is in one of the best parts of the grove, with some of the grove's biggest trees right at the start of the trail. As you start the walk, stay to the left, walking along the edge of the woods near the Eel River. Some traffic noise and, in summertime, the sounds of people playing in the river may drift up into the otherwise still, quiet grove. For the first few yards there aren't many big trees, and a tanoak understory makes it hard to see what trees there are. But the landscape soon changes as the trail passes between the cut ends of a huge fallen tree and curves around to parallel Bull Creek, entering a dense cathedral-like grove of big redwoods.
Almost all the redwoods have the deep brown color typical of trees in Humboldt Redwoods. The color is perhaps a bit drab and gives the grove a dark look. The trees are so densely packed that at times it seems like all you can see are tree trunks. The grove has the classic Bull Creek Flats groundcover of redwood needles dusted with a sparse layer of redwood sorrel and dotted with an occasional fern. There's an understory of small redwood trees that makes the grove difficult to photograph.
At the intersection with the Bull Creek Flats Trail, the woods open up and there's a magnificent view of a pure redwood stand, with nothing but big trees and redwood sorrel. The trail then curves through the heart of the grove. The redwoods get progressively more impressive as the trail approaches the parking area. A short spur trail branches off to a huge fallen tree just off the trail.
Links

---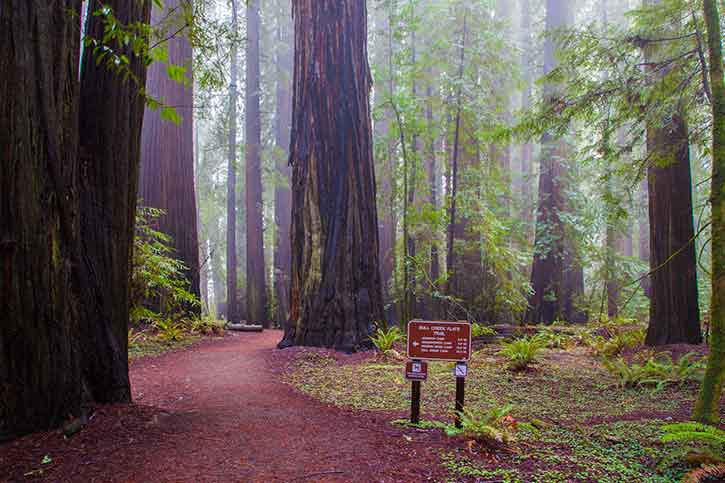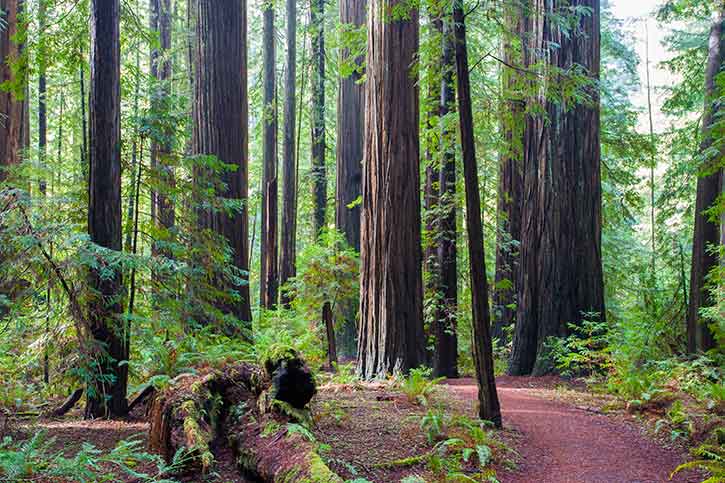 ---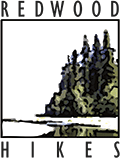 © 2006, 2011, 2019, 2020 David Baselt